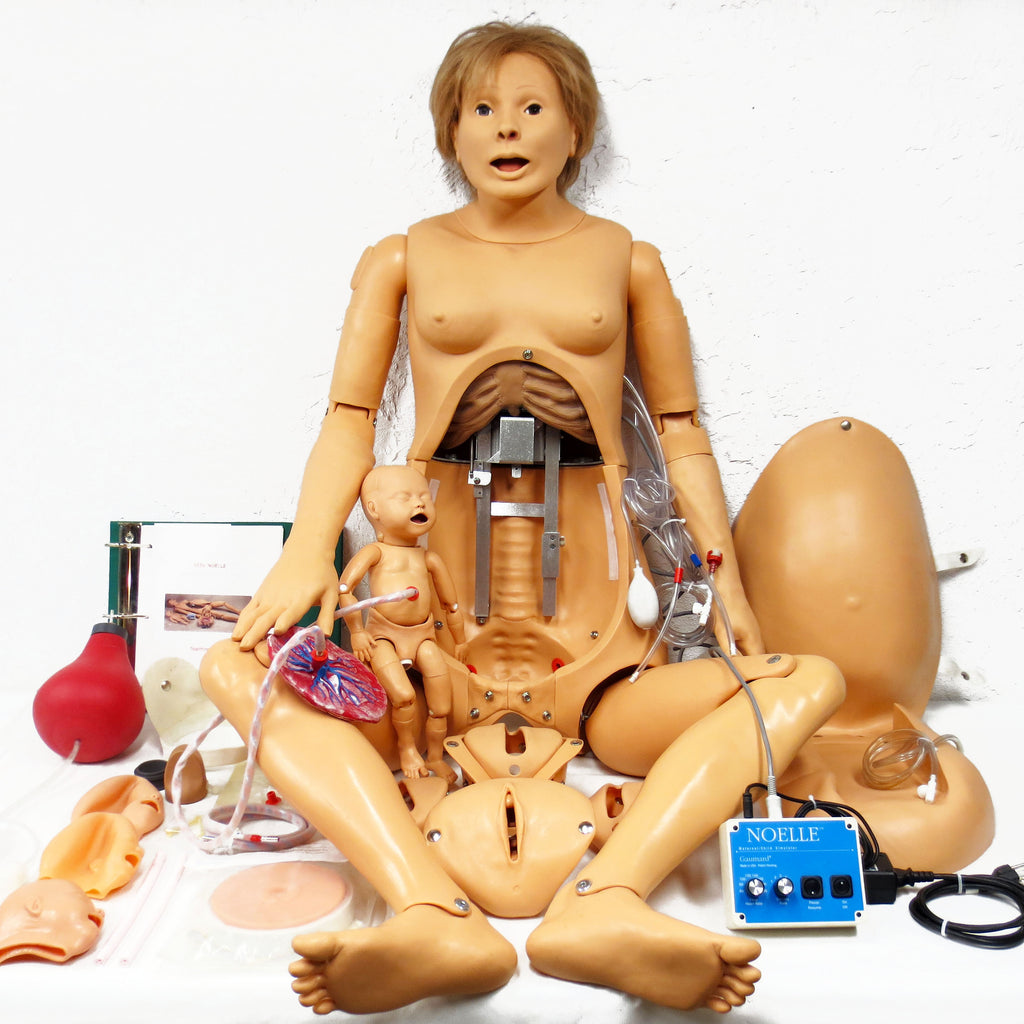 Working, serviced and very clean. Ready to simulate birth, all accessories required to operate it are included. Fully functional motor and birth controller, instructions manual included. This is a maternal and neonatal simulation system model S550 Noelle by Gaumard Scientific. Manikin is full size, 66" tall, 19" wide, 57 pounds total. Woman manikin and baby are fully articulated and easy to disassemble. Controller allows to set baby push speed and heart rate. Includes:
66 inches tall woman manikin with articulated arms, legs, hands and feet.
Head has airways connected to lungs, tubes, eyes, open mouth, tongue and teeth.
Internal tubing goes through both arms and can be connected from the left side.
Fully functional aluminum birth simulation motor.
Electronic heart rate and baby push speed controller with wires and power supply.
70 pages illustrated instructions manual.
Fully articulated baby with umbilical cord and placenta. 1 extra umbilical cord.
3 backup baby head covers.
1 large removable abdomen.
1 practice abdomen with tubing.
1 new realistic cervix with an extra holder.
Cervix lifetime is 50 births. More cervices available on Gaumard's website.
3 interchangeable women organs.
1 leg and 1 shoulder compartment covers. A second one of each can be added (not included).
1 manual air pump.
Extra tubing and hardware.
A speaker or headphones can be connected on the left side of the motor to hear the baby's heart rate (not included).
---
Share this Product
---
More from this collection