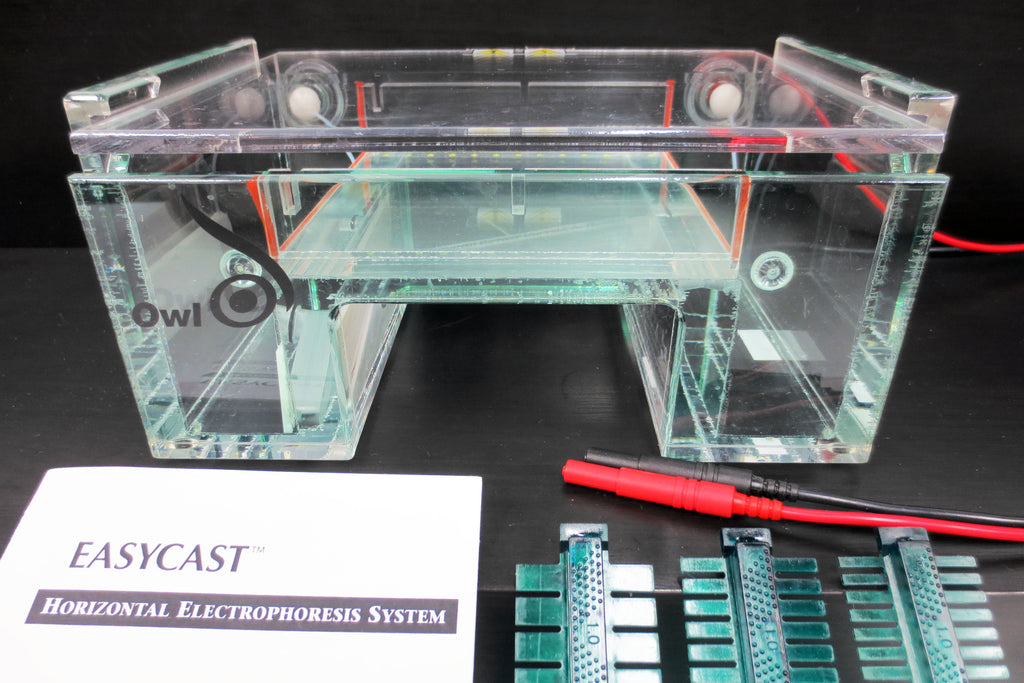 Tested, working, very clean. Health Canada surplus. Laboratory buffer puffer recirculating gel electrophoresis system model EasyCast B3 by Owl Separations Systems, serial 202065, made in U.S.A. Includes:
Instructions manual.
3 combs B2-12 (10-well), B2-20 (20-well) and B2-24 (20-well).
Original 5 1/2 X 5 1/2 gel tray with an integrated 12 cm rule.
2 clean gel tray gaskets.
Original leads.
Excellent condition, professionally cleaned, no cracks.
Specifications: 150 Volts, 100mA, Class II.
Weighs 2 kg. Measures 9 1/2 X 7 (8 1/4 with leads) X 4 3/4 inches.
---
Share this Product
---
More from this collection